Simon Bélanger - Sound Recordist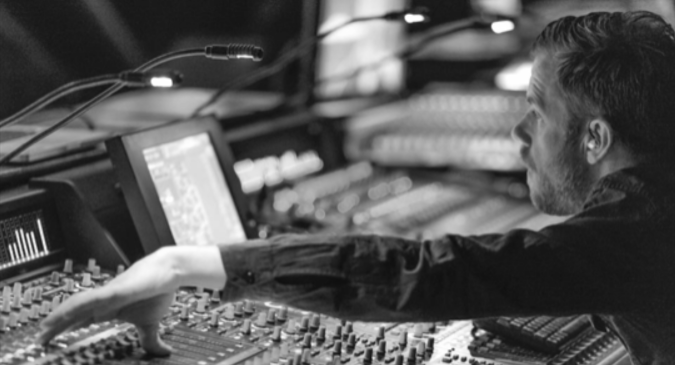 Translated from French
WHAT IS YOUR JOB? HOW WOULD YOU DESCRIBE YOUR WORK?
I'm a television sound recordist, more specifically for variety shows. We're sometimes called sound mixers. In my case, I remix live broadcasts. In other words, I'm responsible for recording, mixing and broadcasting the sound. To be a good recordist, you need to be highly adaptable, patient and constantly on your toes. A thorough knowledge of music can also be a valuable asset.
It's not a job you can do alone. You need a team of sound technicians and a team leader for every project. Right from our first contact with the director or producer there are a lot of decisions that have to be made in order to set up a structure, assemble a team and get everything in place. Our functions are all interrelated. Everyone has a role to play in achieving a good result and doing justice to the director's vision. During a shoot, the recordist's role within the team is to record the sounds, get the feeds from all the mics on one console, and then process, synchronize and compress it all.
WHAT PART OF THE JOB DO YOU LIKE THE BEST?
I love pushing my limits! There's no shortage of challenges when you're shooting a live show. Every shoot is unique. Sound isn't an exact science, it's always case by case. Any number of problems can come up at any time, and many of them are quite technical. There have been times when the mics on the set were dead. I can tell you, it's much more problematic when you're live; your heart starts racing. But the pressure is what I like about the job.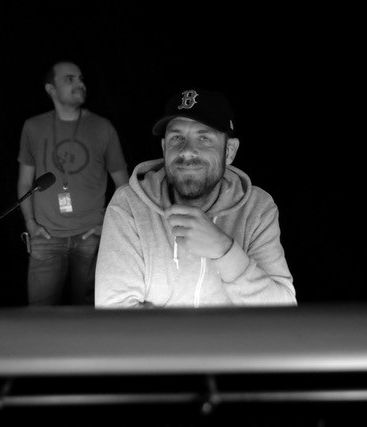 «Our functions are all interrelated. Everyone has a role to play in achieving a good result and doing justice to the director's vision.»
Simon Bélanger
WHAT WAS YOUR FAVOURITE PROJECT?
There was no one project I liked more than another. They were all marvelous! However, Star Académie is one that has really stayed with me, and it's also the biggest challenge I've faced in my career. It was the show's big return to the screen, and there were tremendous expectations fuelled by the audience's nostalgia. The bar was set very high for the technicians! Filming during the pandemic was particularly strange. There was no live audience because of the health measures, so we had live shows without an audience. It was a first.
IS THERE AN ANECDOTE ABOUT YOUR WORK THAT COMES TO MIND?
Every shoot has its stories. There's always something going on behind the scenes. Once on Star Académie, when Patrick Bruel came on stage, he almost lost his pants and dropped the mic. It was all live! Fortunately he recovered his balance and carried on as if nothing had happened. But that brief moment threw us off balance. We were ready to get him another mic. As I was saying, to be a good recordist, you have to stay on your toes and be ready to deal with whatever comes up on the spot. The important thing is that the audience doesn't notice anything.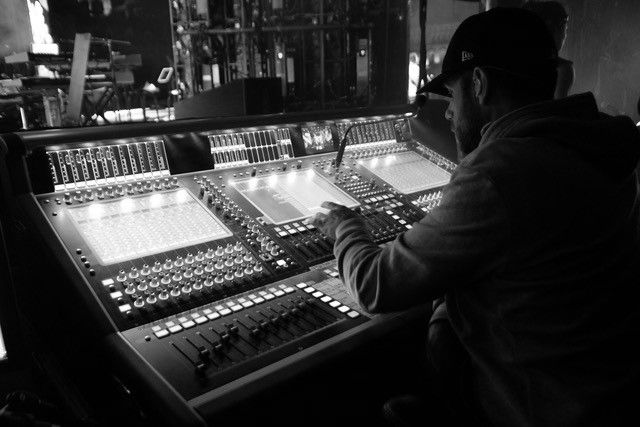 HOW DO YOU SEE THE FUTURE OF THE PROFESSION?
I think there are two sides to the future of the sound profession and our reliance on technology. On the one hand, TV shows are being shot in places that are unsuitable for sound recording, such as bars, restaurants and factories. Unlike studios, these spaces were not designed with sound recording in mind and are ill-adapted acoustically. Often the room has a lot of glass, concrete or metal, materials that affect the sound and produce resonance and reverberation. That kind of thing complicates our work enormously. 
On the other hand, technological innovation is making life easier for the sound team. The technology is constantly evolving and we are always on the lookout for new software and hardware. Obviously they can simplify your work if you know how to use them. There's a lot of information sharing among the crew on the ground. Networking is really the best way to learn and update your knowledge. I'm very grateful to the colleagues who took the time to guide me and let me step up to the plate. The road would have been much harder without them!
WHAT WOULD YOU SAY IS THE QUEBEC AUDIOVISUAL INDUSTRY'S GREATEST STRENGTH?
The strength of our industry lies in the talent, adaptability and team spirit of our technicians. Those are the assets that enable us to produce such high quality programs. And that's what foreign producers often tell us. Quebec has a tremendous reputation in the sound business. The proof is that there are so many great Quebec sound technicians all over the world.