FOR A SAFE MATERNITY EXPERIENCE
video « FOR A SAFE MATERNITY EXPERIENCE » (in French)
The video summarizes two paid-leave options for pregnant members:
CNESST program: For a Safe Maternity Experience
AQTIS 514 IATSE Preventive Leave Fund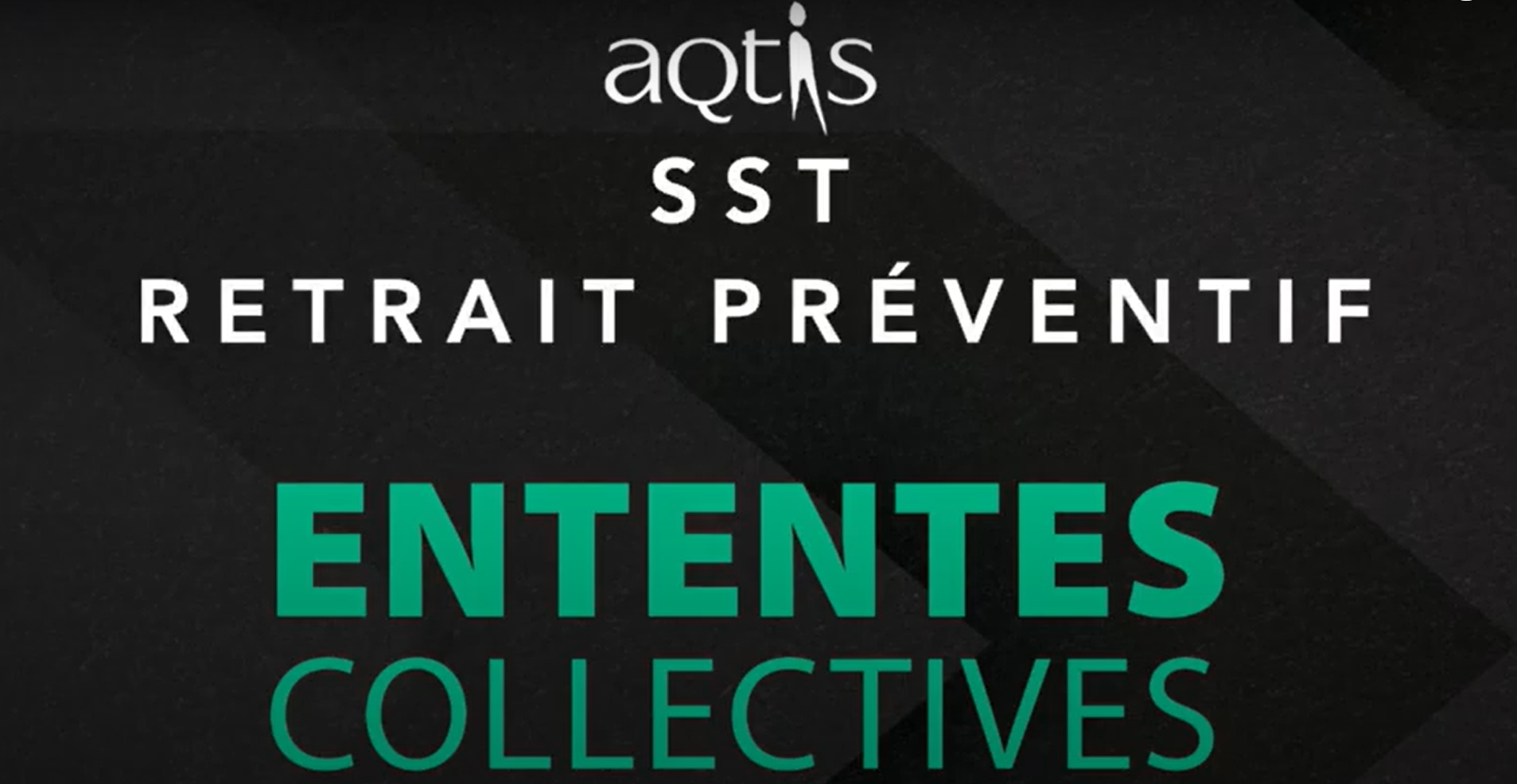 As some of you already know, combining maternity and work in our industry brings with it daily challenges. This is even more true for those who, because of the nature of their function, must be removed from work preventively by their doctor, so that their health and that of their unborn child are preserved.
Indeed, in such a situation and in order to receive income replacement indemnities, a worker must make a claim to the CNESST program For a safe motherhood (you will find more information in the CNESST Guide - Maternity).
The problem with this program was due to one of its eligibility criteria which did not take into account the contractual reality of the industry. More specifically, compensation was only paid as long as the worker's contract with a particular producer was in effect. Since a contract usually does not exceed a few weeks, the workers were faced with an injustice compared to those in other employment sectors.
Most recently, the Administrative Labor Court rendered a decision which was a great step forward for future mothers who had to be preventively withdrawn from work because of the dangers involved. In fact, according to the Tribunal, technicians who must be removed from work have the right to be compensated beyond the duration of their employment contract, if they demonstrate that, were it not for the limits imposed by their pregnancy, they would likely have worked on other contracts. To demonstrate this, the Tribunal indicates that, among other things, the following elements must be adduced:
The atypical nature of a job in the audiovisual production field (successive fixed-term contracts;
SET job offers for the job (s) occupied by the worker during her retirement from work;
Evidence that a large part of the salary is earned during the period covered by the withdrawal from work;
Experience, seniority and reputation.

It is important to note, however, that this decision will only have an impact on future claims for the Safe Motherhood program, not on current records.
For more details, or for any questions, please contact Me Laurence Dubé at the email address ldube@aqtis514iatse.com or by phone at 514-844-2113.
Other information document: (In French only)
Contact
If you have any questions, please contact : 
Chef des affaires juridiques
Me Laurence Dubé
514 844-2113
ldube@aqtis514iatse.com